First of all, I have to say I'm sorry for not being around much over the last couple of weeks. Between the holidays, this nasty cold I can't get rid of and the need to take a break from my laptop I just couldn't muster the effort to write on my blog. I'm sure you've been busy as well but I did want to say sorry!
Anyways, Monday was wonderful. Not just because I had the day off but mainly because I thought I had to work!
On Friday night I started wondering why I had to work on Monday while no one else did, so I emailed my manager to double check and I found out that I didn't have to work on Monday. Woohoo! Bonus day off!!
So, here is what I enjoyed on my day off…..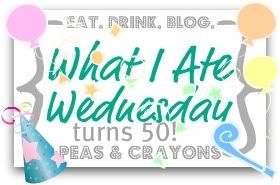 Breakfast
Home-made waffles made with our new waffle maker Josh's sister Jessie gave us!
Along with super yummy home fries and all natural apple juice.
Snack
Starbucks soy latte with 2 vegan chocolate chip cookies – enjoyed before I could snap a pic!
Lunch
BIG yummy salad with lots of veggies and olives topped with olive oil and salt & pepper
With Joseph's hummus and chips
Dinner
Awesome home-made soup (recipe coming soon) with a great salad & sparkling water with cranberry juice!
After Dinner Drink
Hot water with lemon, I know I know it's something your grandma drinks but I like it too!
Overall, my day was full of delicious and super nutritious food that made me feel good inside and will hopefully help me kick this cold!
I hope you're enjoying the new year and feeling good!!
Stay healthy,
Erin